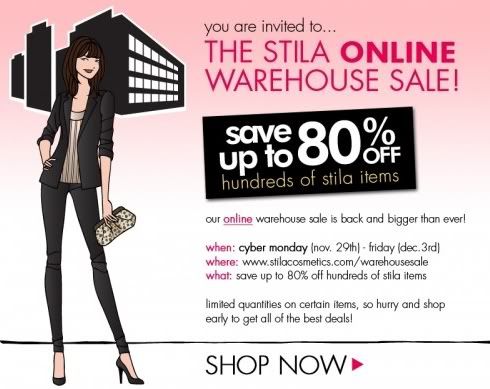 Notices for deals following Thanksgiving are starting to peek through curtains and announce their presence. I am torn between saving money and buying everything the eyes can see
to
save money. Sales give me considerable guilt - for either purchasing, or choosing not to. You just can't win!
Bookmark
http://www.stilacosmetics.com/warehousesale
in your web browser and wait ten days for the
Stila
warehouse sale. Something tells me you won't be disappointed.
Live in California? Check out the sale in person on December 11. Check out
details here
.