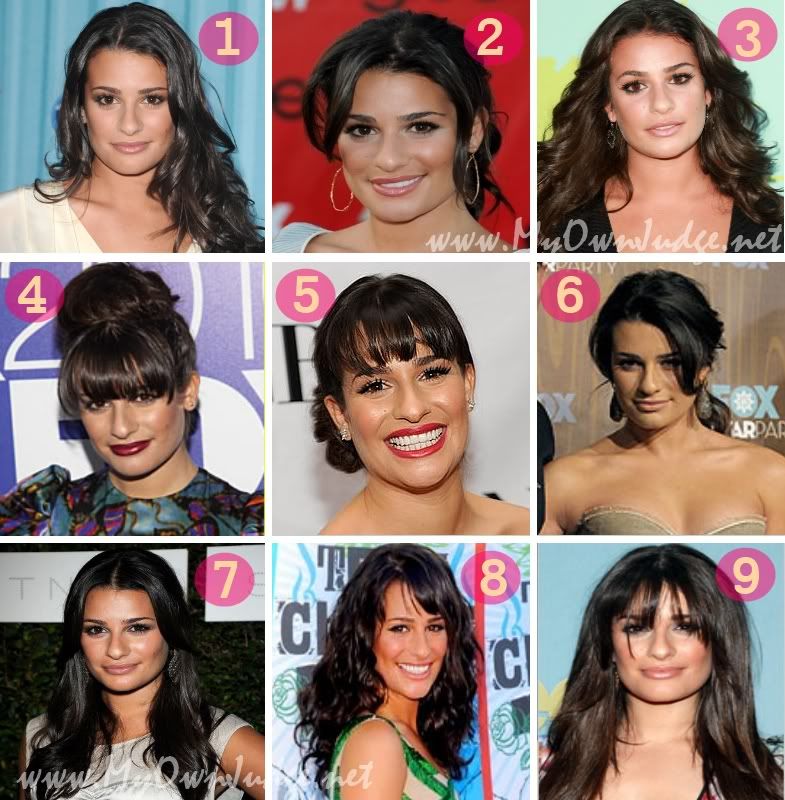 Another series of You Be the Judge has landed on the pages of MOJ with
Glee
starlet Lea Michele. The gal has come into her own in the spotlight, starting to experiment more (or hiring a daring new stylist?) with the fashions she sports on the red carpets, as well as shoots she signs up to do. She even did a topless shoot for
Marie Claire UK
(but it wasn't a Maxim type shoot, trust me!).
I prefer the lady with her hair down, but I'm more of a fan of when she uses brighter lip colors like in number 5. The point of this series is to compare looks that stars have used in outings, without any photoshop or lighting assistance. Lea doesn't look too awesome with vampy lip colors, but bright does her right.
Which one do you think looks best?