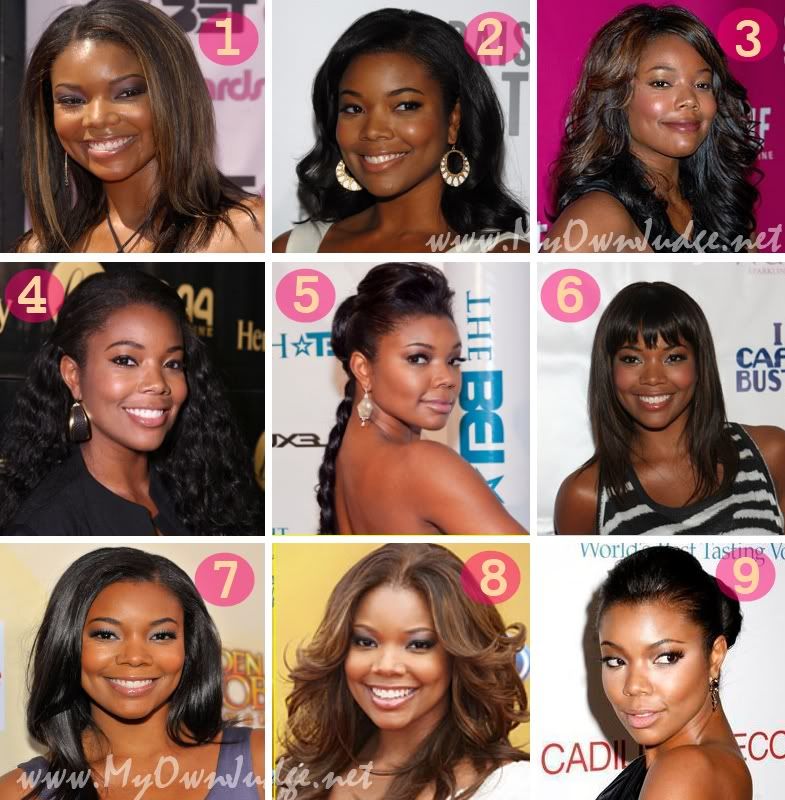 Another series of
You Be the Judge
is upon us! I was thinking of which lucky lady would be perfect for a series. I like to choose people who aren't over exposed (so no
Gaga
,
Beyonce
,
Kardashians
, or
Rihanna
- though that would be awesome), partly because everyone compares and views their different styles everyday as is, and also because they do so many different looks that I'd need ten volumes of the series per star. Which leads me back to the never ending search of a strong woman who experiments with her styles in both fashion, hair, and makeup.
The winner this time around is
Gabrielle Union
. A strong woman (independent if you were to check out
Ne-Yo
's music video for the similarly named song). Her fashion experiments almost never go wrong, and quite frankly, she seems to have sipped from the fountain of youth. How do you like it? What shade of her/style fits her best? Do her eyes smolder more with a smokey eye, neutral tones, or something dark and intriguing? Let me know!
Which looks best? Who do you want to see next?