Combining a lot of favorites, this past week I got to meet Nina Garcia from Marie Claire. She was signing copies of her new book, The Style Strategy: A Less-Is-More Approach to Staying Chic and Shopping Smart, and in the meantime, the first 100 (I was #5... clearly I was serious!) got $10 off their purchase and a copy of Marie Claire!

Didn't hear about the event? I almost missed it myself had I not read my Google Reader updates in time. Check out the Sephora blog daily so that you don't miss the special events either! (Case in point? Tomorrow, 11/12, all VIB's will be able to partake in the exclusive shopping event to get some goodies for themselves & possibly friends at a discount.)

When I first walked into Sephora, I was told that I was the second to come in. I must've been misplaced, because when they gave out wristbands mine said #5. No matter though. I just wanted to be in the 100 (which is coincidentally Nina Garcia's other book title: The One Hundred: A Guide to the Pieces Every Stylish Woman Must Own). In the time spent wandering, I found plenty items to give out as presents (but did not buy yet) and fell in love with two new polishes from Sephora by OPI. Perhaps you read my Twitter feed and saw me raving? The fab colors are Absinthe Makes the Heart, and Worth My Weight. Both the titles are a little off from what I'm used to, but are adequate in that you can imagine what the color is without seeing the bottle. (Green & Gold) Yes?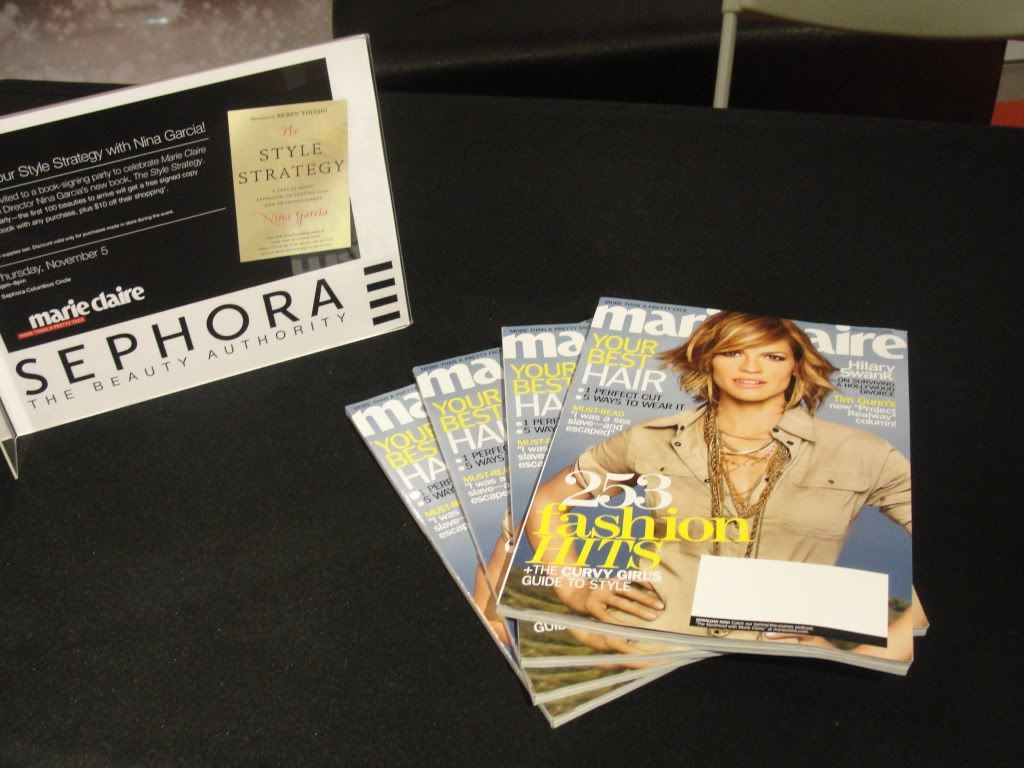 Guess who!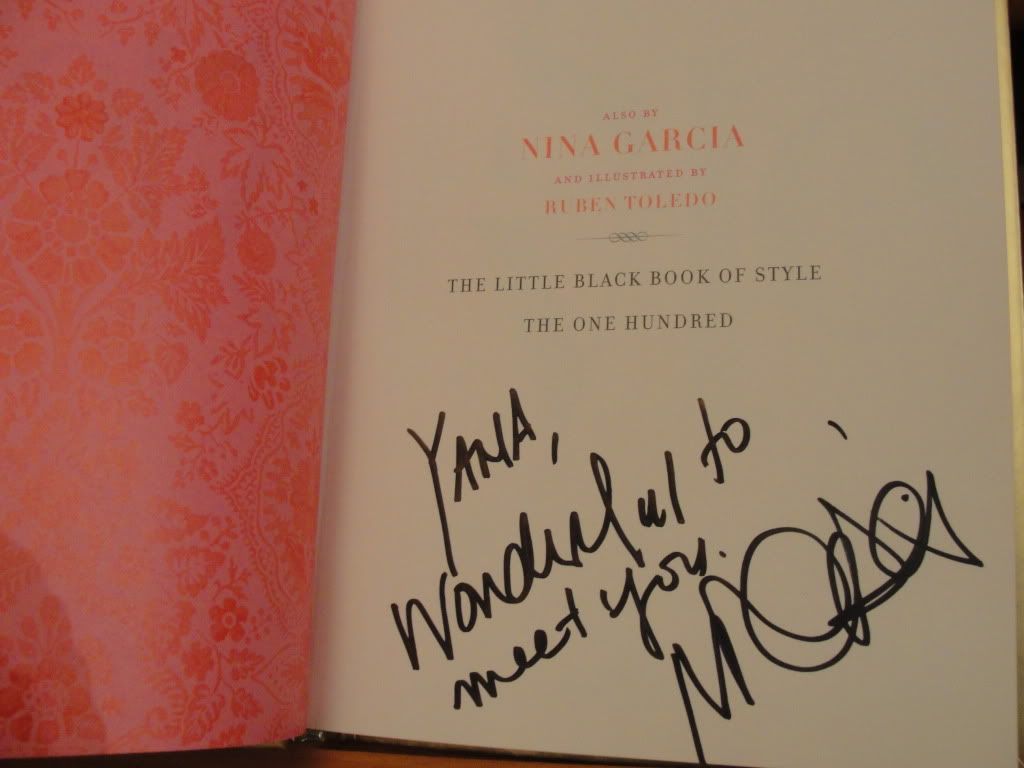 My favorite Toledo illustration in the book!



There are few polishes that make me grab my phone after testing and compel me to let everyone know that I found a zinger. No, really. I walked around with my nails in alternating colors just marveling at the upcoming holiday appropriate glitter on my nails. And when I came home? Wore each polish for a day. (All images are maximize-friendly)



...gifts for moi?! :)





If you're better at keeping money in your pocket than in someone else's register, they're great as stocking stuffers or mini gifts as well, with their present ready gift tags.



Disregard any indents on the nails. I was way too happy to photograph and caused many a dent before the polish dried. Oh and the short nails? I need to get my calcium appetite up because my nails have gone to the wayside...

Went nuts with the China Glaze Matte Magic top coat as always.



Just as fab with matte coat.



I preferred this one shiny, but the first two fingers from the left are with matte coat in case you can't see the difference.

What do you think? Like 'em? Have any new favorites?