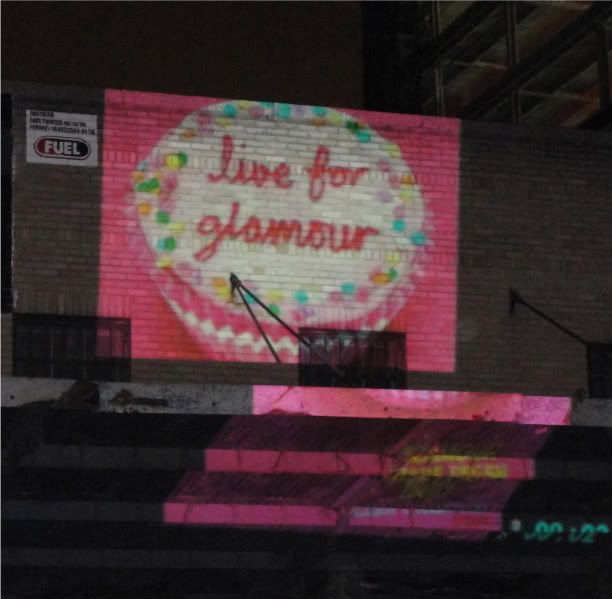 Don't look at me with such contempt lol, I have to finish this or else I'll feel bad about not covering everything I set out to.

This post is going to be much more specific. And with much more pictures. Remember to click 'read more' to check out all the pictures. I started this feature so that the blog wouldn't go on in length forever and people who are just checking out the blog could scan through articles and choose which ones they want to read. Plus, this way I can have much more material on the main page. Let me know if you like it!

There are several brands and stores that get my utmost respect and loyalty. This is through ups and downs, mishaps and elation... these brands/stores could knock me upside the head and I wouldn't hesitate to forgive them and shop summore!

Want to know who they are? I'm in love with Betsey Johnson, Henri Bendel, Juicy Couture, PurpleLab, and Stila This fab five could do me no wrong.

Granted there are other brands to whom my loyalty is neverending as well (ahem Zoya & ChinaGlaze etc.) but these are the ones that did fab things on Fashion's Night Out & landed in my memory card.

Like the photo to the right? It was the Fashion's Night Out Batman symbol up on a building side in the Meatpacking District. I thought it was so cute & appropriate.

First stop - while I was on Fifth Ave in the upper 50's I had to hit up Henri Bendel. They're always the number one spot to catch all the new brands and products. They give little designers a big voice, and they have a creative team behind the Bendel logo as well. Check out the pics below:


As if I couldn't live without makeup for a day, I was greeted with MAC at the entrance. The brush display was pristine and I was trying to concoct a burglary, but I couldn't.



They also had the Style Black Collection which debuts in the US on 9/24 - the day after my birthday!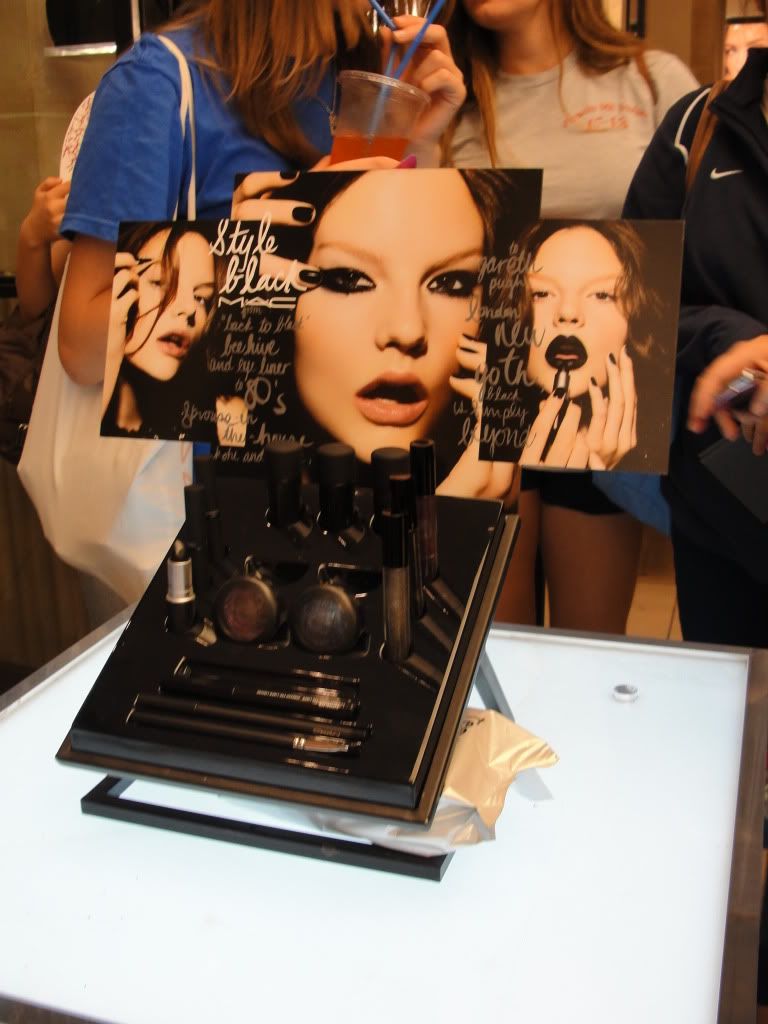 Now Henri Bendel is always thinking of something cool. Their slogan at the moment is "I'd rather be naked than..." to promote accessories. All the designers in the building finished the sentence as well. For example, Personally, I'd rather be naked than wear fussy accessories.

Their mannequins for the day were super fab. They were all made out of different materials, like watches and gloves (get it? It goes with the theme!). You can click on the images to see 'em bigger.



Out of gloves!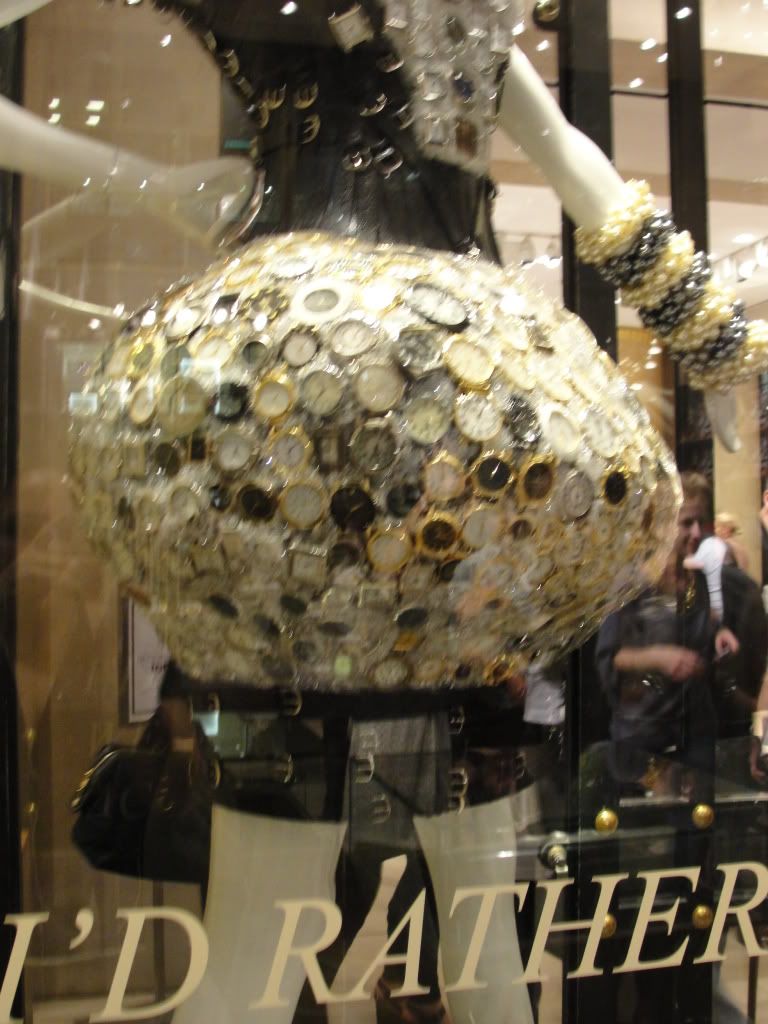 I got to meet some designers and saw some really good accessories.




I'm in love with the Bendel colors and stripes. I even had to stop and photograph Miss Sandra here because her outfit was fab-tastic.



Next stop was Juicy Couture! If y'all don't believe me when I say I love Juicy.. check out some of my stash: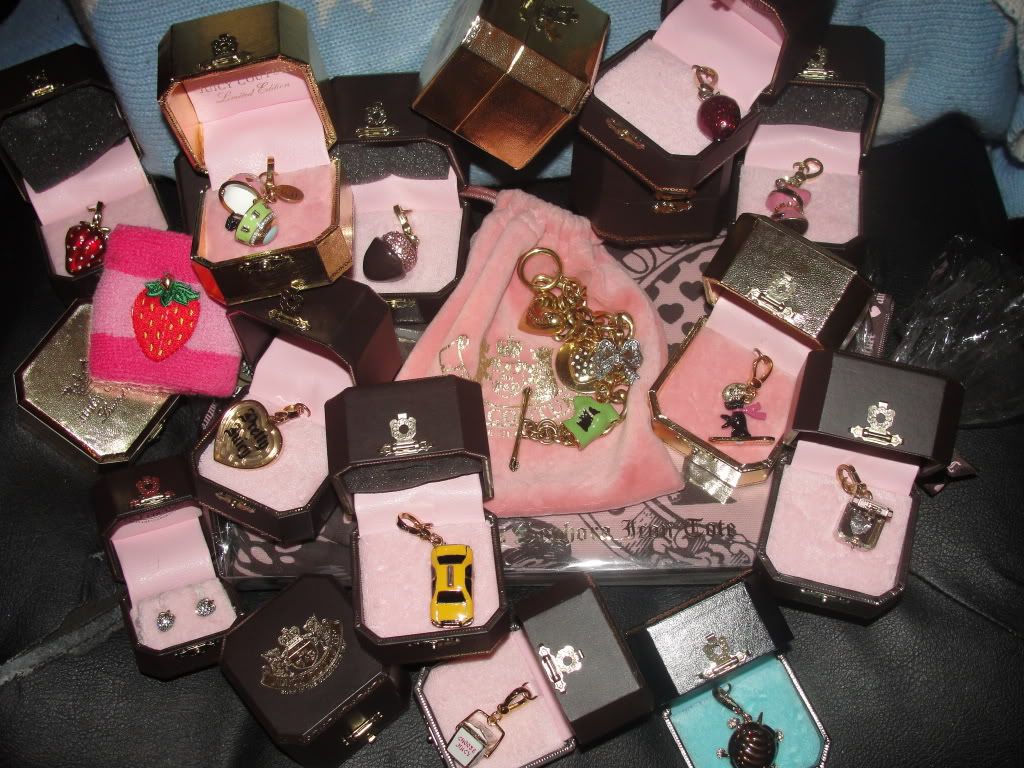 I also love strawberries - thus the mass of strawberry charms.






Next stop - Betsey Johnson. I love the brand and Stila was there to do makeovers!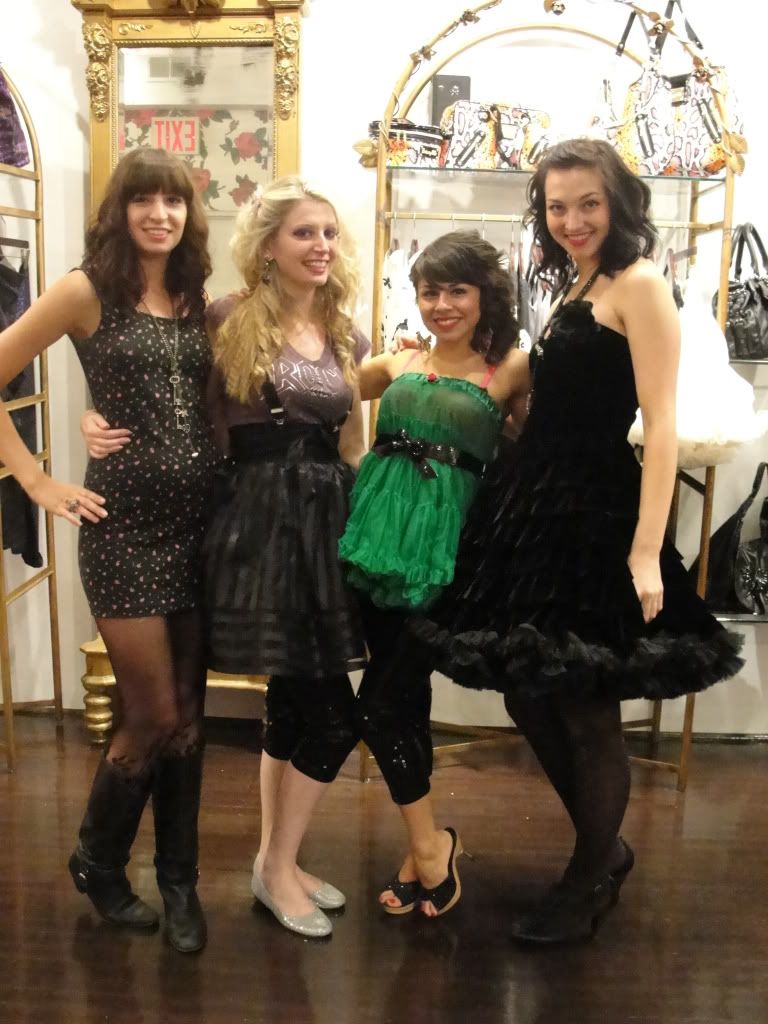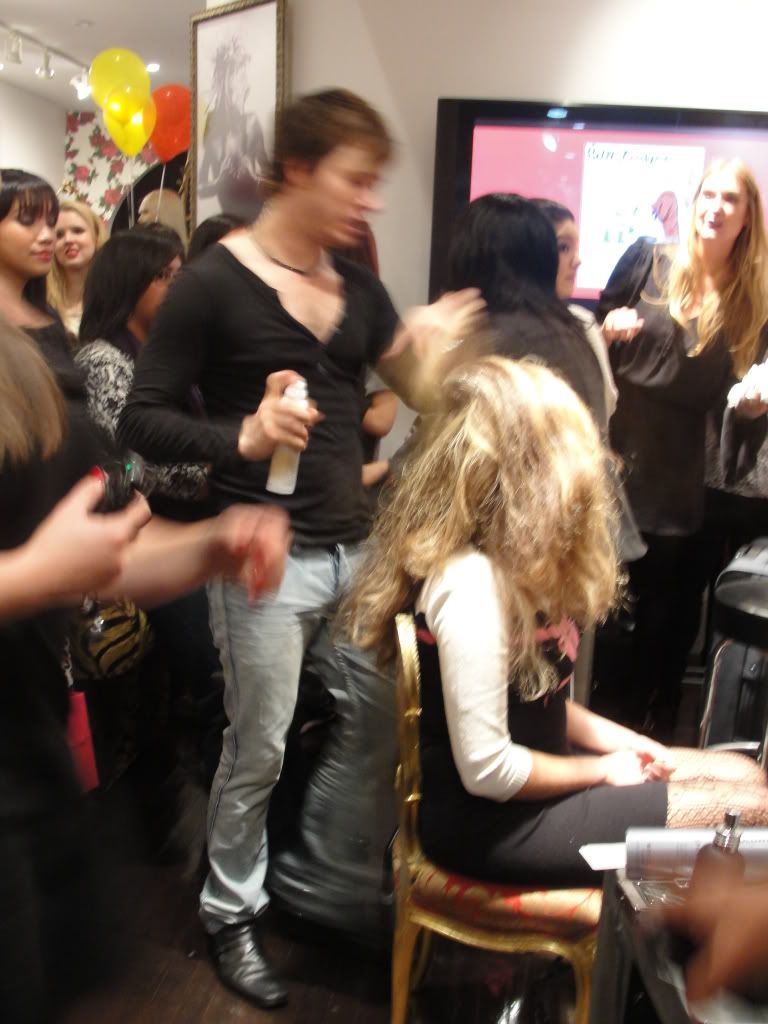 live models, fancy staff getups, hurr dids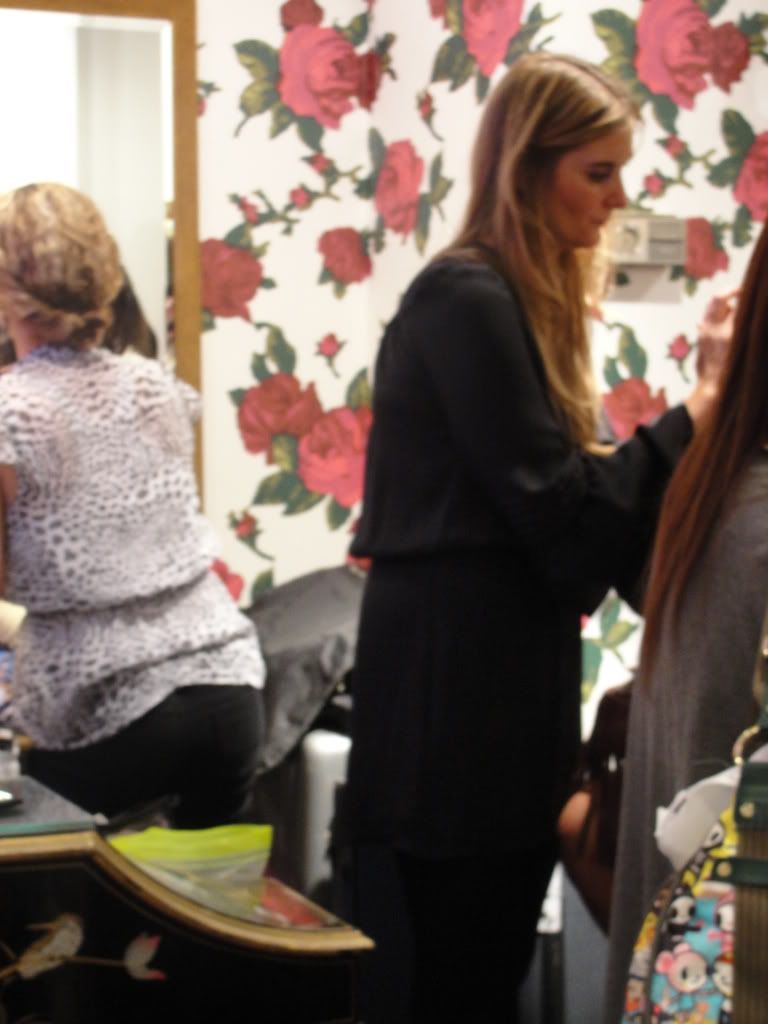 Stila makeup pros at work!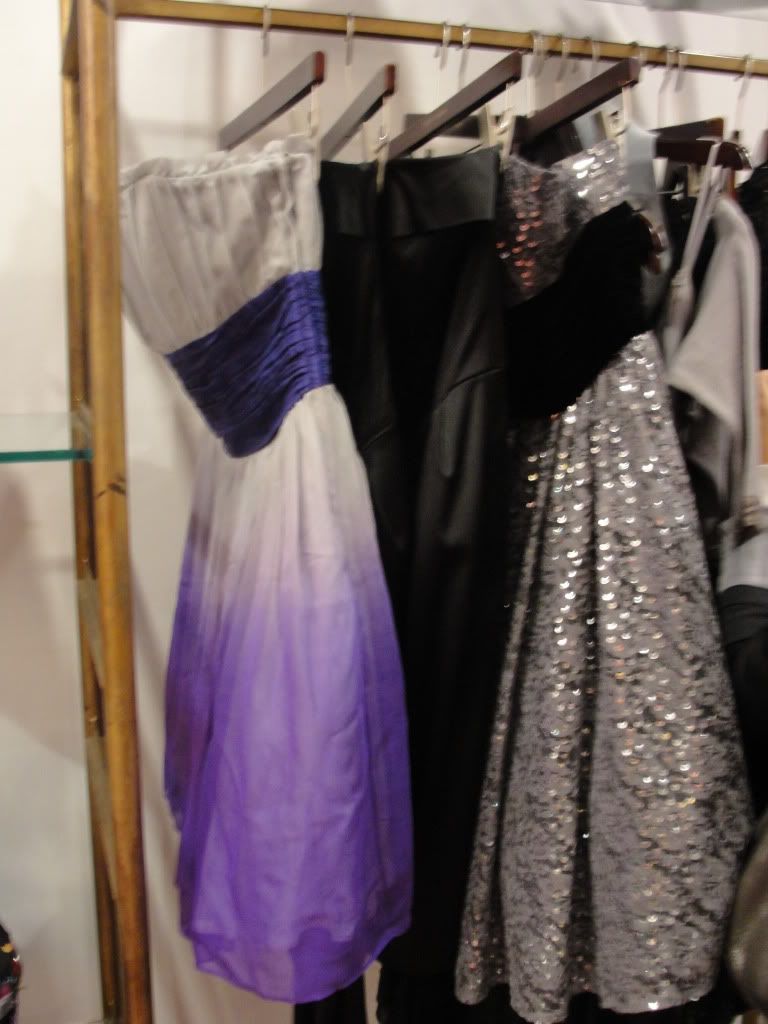 Did I mention I loved the designs?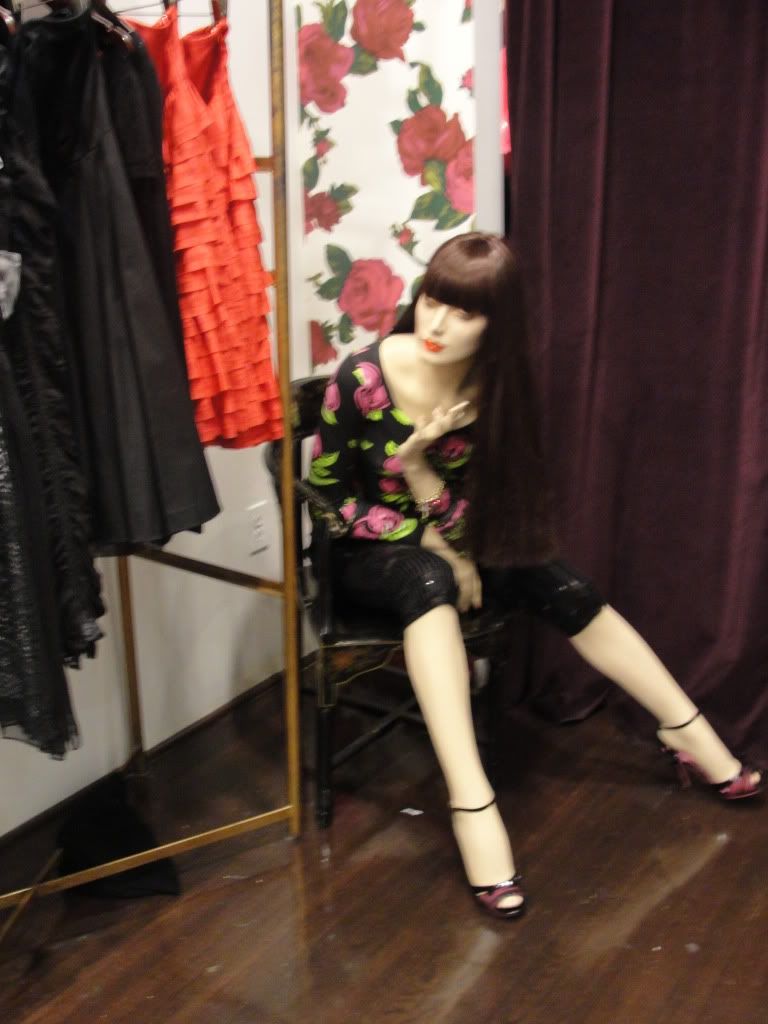 MOJ, Betsey J, & Stila in one picture!



I know this post is getting pretty long, but here's the kicker. Last stop - Scoop to meet the Purple Lab mavens, and get some shopping done.

First, I entered the regular Scoop store insted of Scoop Street and got to enjoy the photobooth courtesy of Hudson jeans! I was there by myself so I had my camera to keep me company :)
Scoop for all the stores had great outfit layouts and inspirations, as well as fab DJ's and drink centers. We all seem to shop a bit better with some alcohol in the system was the lesson of the day.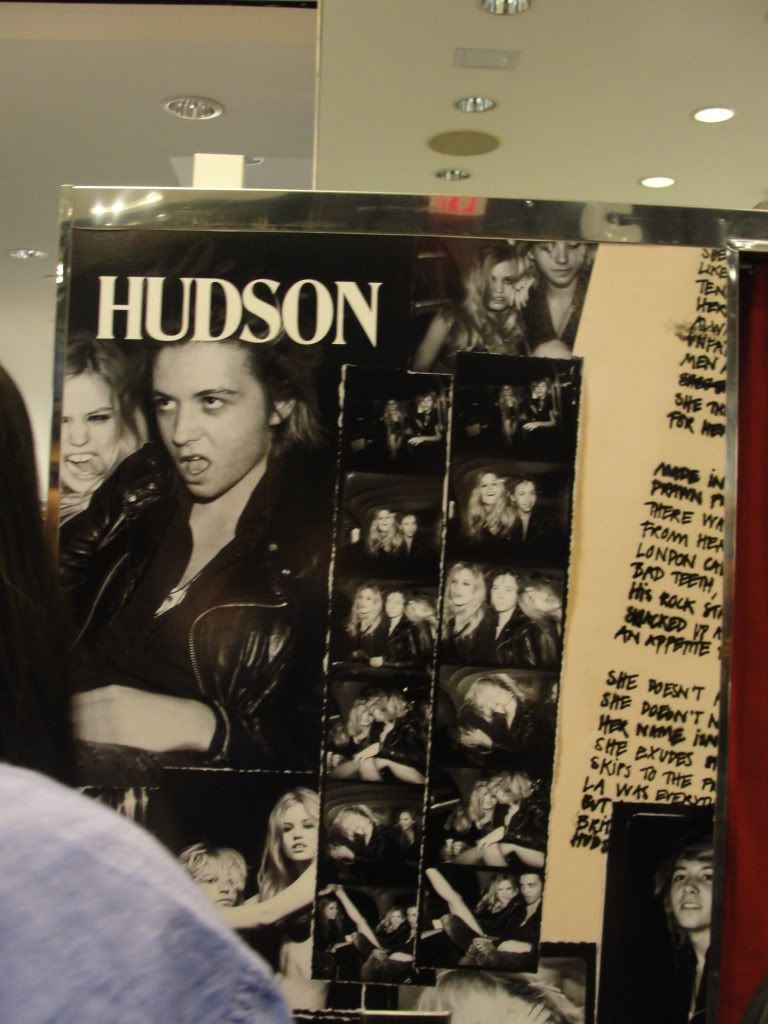 As soon as I found out that my beloved Purple Lab was a store over, I had to scoo(p)t. :)
I was met with some of the Purple Lab gals, Veronica the Burlesque beauty, and a bird's eye view of a rockin' DJ who just happened to be wearing purple.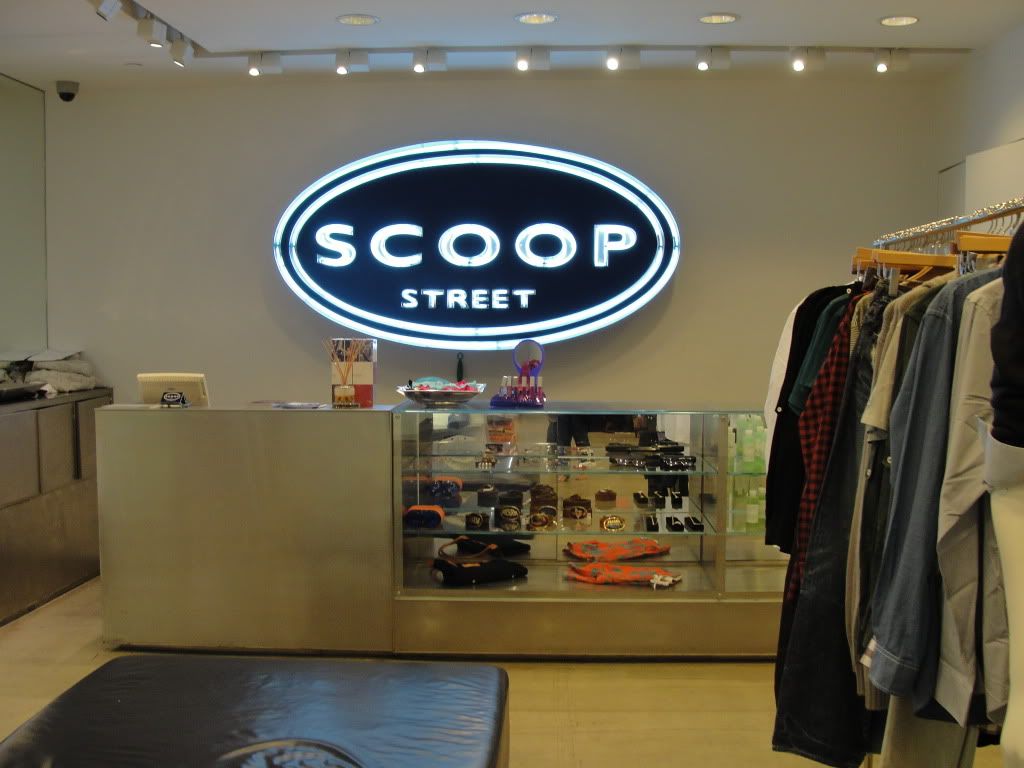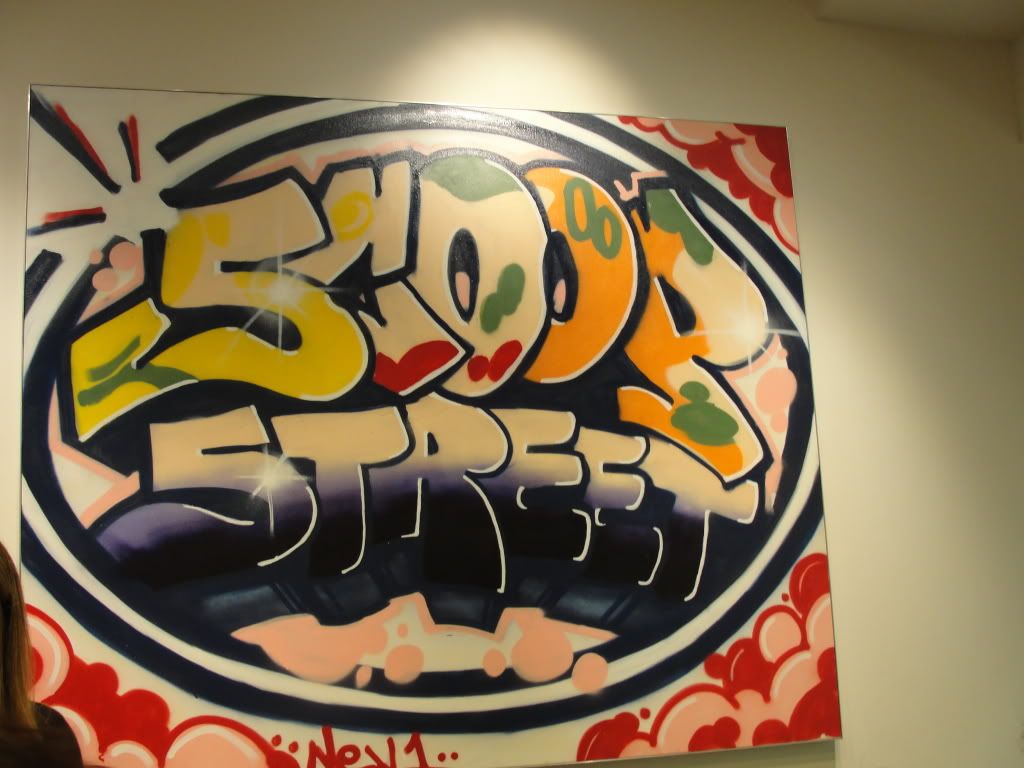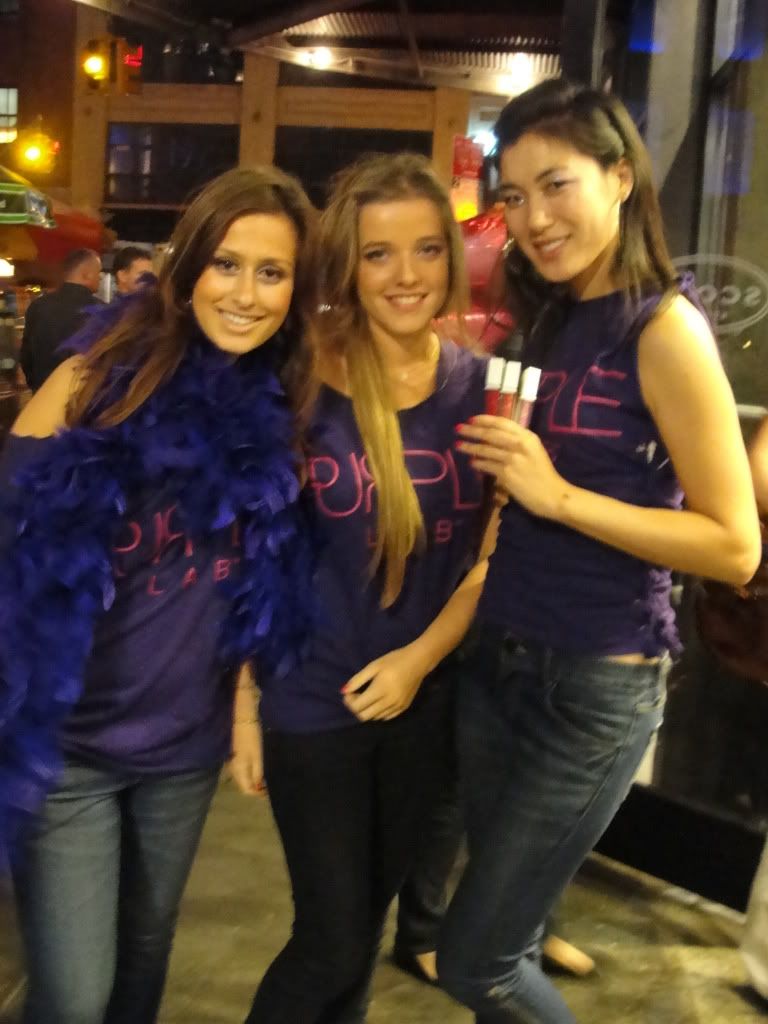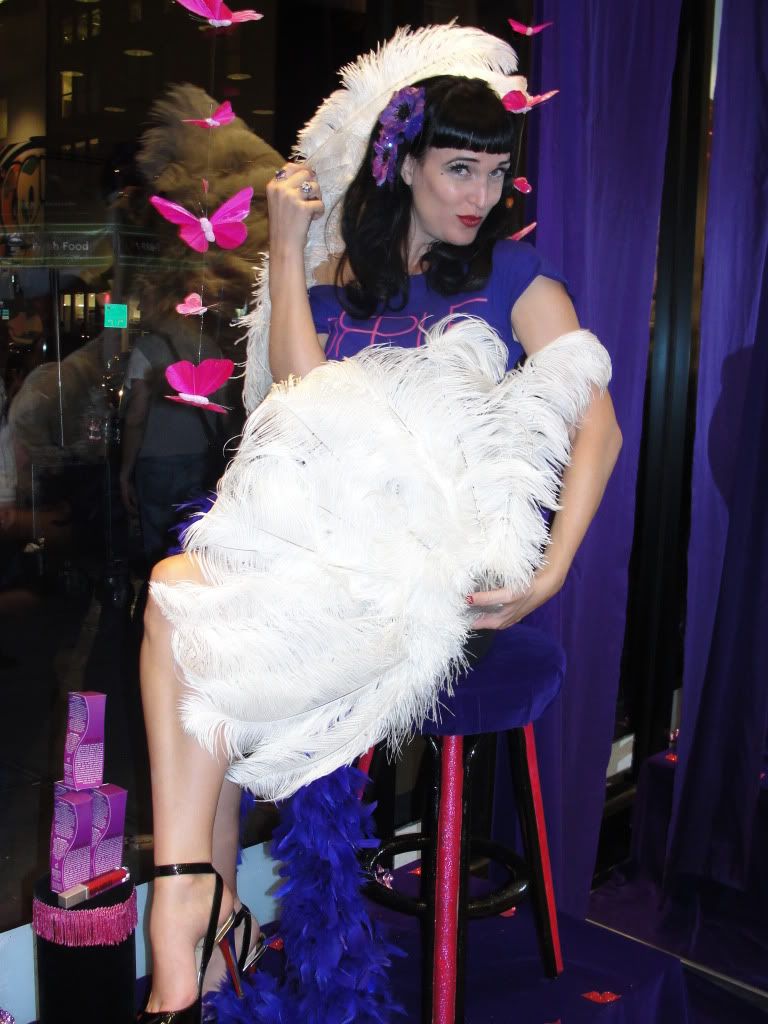 Then of course, ya gotta check out the Purple Lab display and all the Huge Lips, Skinny Hips glosses.
Which one on my huge lips? Love Your Thighs, because I most certainly do!
As I left, I had to decline a lychee martini, because well... check the line.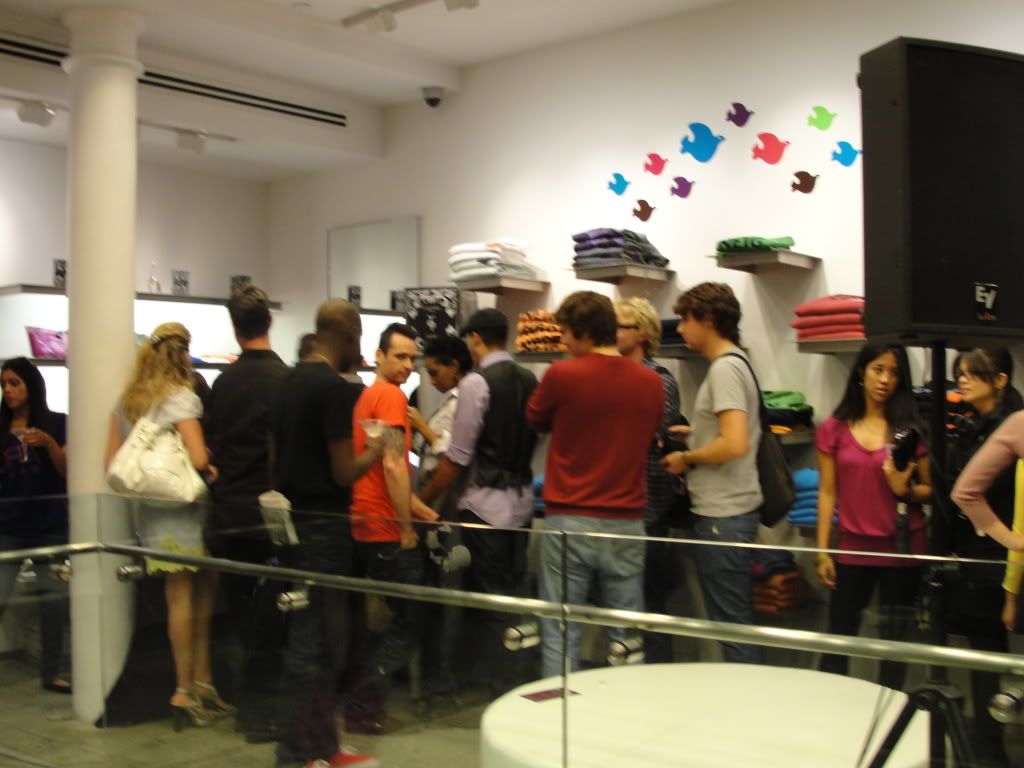 That's all folks! Check back here as I start the New York Fashion Week coverage!