A fan favorite - Stila has been experiencing some trouble lately. For the past month, the air has been filled with hushed whispers and questions about the company's future. For the same amount of time, the website has been down due to "routine maintenance" and originally, there was a blurb at the bottom of the site that orders from late March may be cancelled. Additionally, their Myspace blog was last updated 11/08

As of today, the website is still down.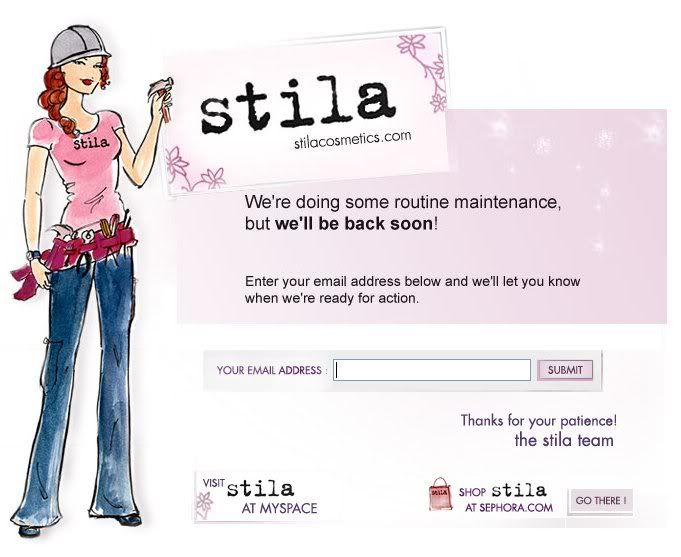 Here's the newest news on the blog circuit:
"We hear employees were given little advance notice, and arrived to offices that were shut yesterday morning.
..
they say that they're "not going bankrupt" but "refinancing". We asked what that means, and they said it means that they're "reassessing their funds"…" 4/3
Fashionista
"The troubled brand has been acquired by private equity firm
Patriarch Partners
, making CEO
Lynn Tilton
the newest Stila Girl. Patriarch is said to "specialize in rebuilding companies that span across a broad spectrum of consumer and industrial sectors by providing innovative financial solutions, strategic direction and operational expertise." " 4/24
Makeup Minute
Internationally, bloggers and reader beauty fiends alike were told that Stila was returning to the states. 4/19
Plussize Kitten
& 4/22
Zestful Iced Nyior
Some more upset fans? 4/27
Beaut.ie